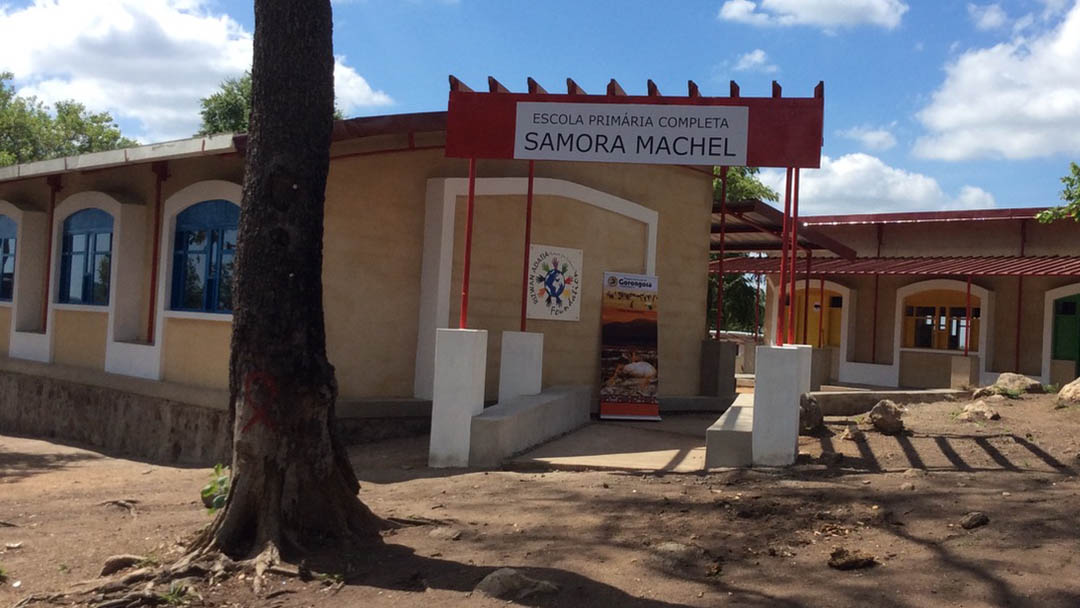 Gorongosa National Park is looking for a civil engineer with 10 years of experience in construction engineering (five years working in a similar position) to work in our Operations Department. This position will be responsible for supervising and providing progress and status reports on all construction projects, seeking efficiencies, monitoring project costs, budgets and schedules; conducting technical inspections and ensuring compliance with Mozambican safety standards, permits, and contracts. This position will report to the technical director. Interested applicants should send their CVs, including certifications, to recruitment@gorongosa.net. Women are encouraged to apply.
Civil Engineer Vacancy Details
POSITION: Civil Engineer
LOCATION: Gorongosa National Park Headquarters, Sofala Province- Mozambique
DEPARTMENT: Operations – Infrastructure
TERMS OF REFERENCE.
Gorongosa National Park is a conservation area governed by the State for the propagation, protection, conservation, preservation of wild flora and fauna, as well as for the protection of places, landscapes or geological formations of particular scientific character, cultural value or aesthetic.
Gorongosa National Park is in the process of being restored and its mission is-
1) to guarantee the restoration and protection of biodiversity and natural processes and its buffer zone.
2) contribute to human development and poverty reduction through an integrated approach to education, better access to health services, better agricultural practices and the development of ecotourism based on recovered biodiversity and ecological processes.
THE INFRASTRUCTURE SECTOR
Intends to recruit a Civil Engineer with sufficient experience to work in the construction area, where s/he will also monitor the status of the construction, confirm and report on the list of materials / quantities, availability of resources, construction cost report and progress.
SPECIFIC OBJECTIVE
Supervise construction projects, improve efficiency in the construction process, keep records of construction costs, provide technical inspection and ensure compliance with safety standards, budget compliance, guarantee building permits, cycle times and contractual agreements.
The GRP construction engineer will also monitor the construction status, confirm and report on the bill of materials / quantities, resource availability, construction cost and progress reports.
PROFILE
– Coordinate with the Technical Director the efficient work of the construction process and monitor the life cycle of all projects.
– Prepare all project controls and update according to requirements and document the entire process.
– Provide technical support for all management, maintain and document all logs and documents, estimate orders for suppliers, perform quantity surveys and maintain compliance with an efficient project schedule.
– Prepare physical layout for all construction projects and coordinate with the technical manager to manage and maintain all contracts and purchase orders and prepare an effective work schedule.
– Supervise the entire engineering process in construction projects and provide experience in the subject as required and carry out regular tests to the procedures and guarantee all regulations and evaluate all projects and drawings before implementation.
– Identify and resolve all technical issues in the construction process, prepare an effective schedule and assessment reports to be presented to the technical manager, purchase materials to prepare an effective construction schedule.
– Manage, inspect and review projects to monitor in accordance with quality materials, to perform construction with quality, safety and other regulations.
– Prepare reports for all final project rotations, keep records of all construction procedures, prepare progress reports, prepare and send budget estimates for cost tracking.
– Design and maintain all technical construction catalogs, maintain supplier data, interpret all construction plans and specifications, coordinate with all contractors to resolve process problems.
– Maintain knowledge of all contract terms and legal requirements for all construction projects and provide support to all working groups and actively participate in several to ensure the completion of all projects.
– Plan, organize, direct construction-related activities and attend team meetings to discuss issues such as work procedures, complaints and project deadlines. Conduct investigation of incident damage, delays at construction sites to ensure that the proper procedure is being performed.
– Obtain all necessary authorizations and licenses, request suppliers and materials for the execution of construction projects.
GENERAL REQUIREMENTS
Degree or Bachelor in Civil Engineering, or similar relevant areas and with a financial foundation. Certifications: Auto CAD, SketchUp, MATLAB is an advantage, including Microsoft Office package.
EXPERIENCE
+10 years of experience in construction engineering, of which at least 5+ years of experience in a similar position.
Experience in project design and architecture under Mozambican laws is also an advantage. Excellent management and training skills.
Excellent communication skills, interpersonal skills and leadership. Communication skills in writing to report to superiors or department heads when preparing documents such as budgets.
Portuguese and English spoken and written.
REPORT
The position of the Civil Engineer reports to the Technical Director. Priority in the selection will be given to the candidate (a) who fulfills the general requirements for occupying the vacancy, through the Curriculum Evaluation and Interview.
WOMEN ARE STONGLY ENCOURAGED TO APPLY. WE ARE AN EQUAL OPPORTUNITY EMPLOYER.
Those interested in sending their CVs and Copies of Certificates are invited until the 18th of November 2020, through the email address: recruitment@gorongosa.net or to HR offices at SITE 1, Gorongosa National Park.