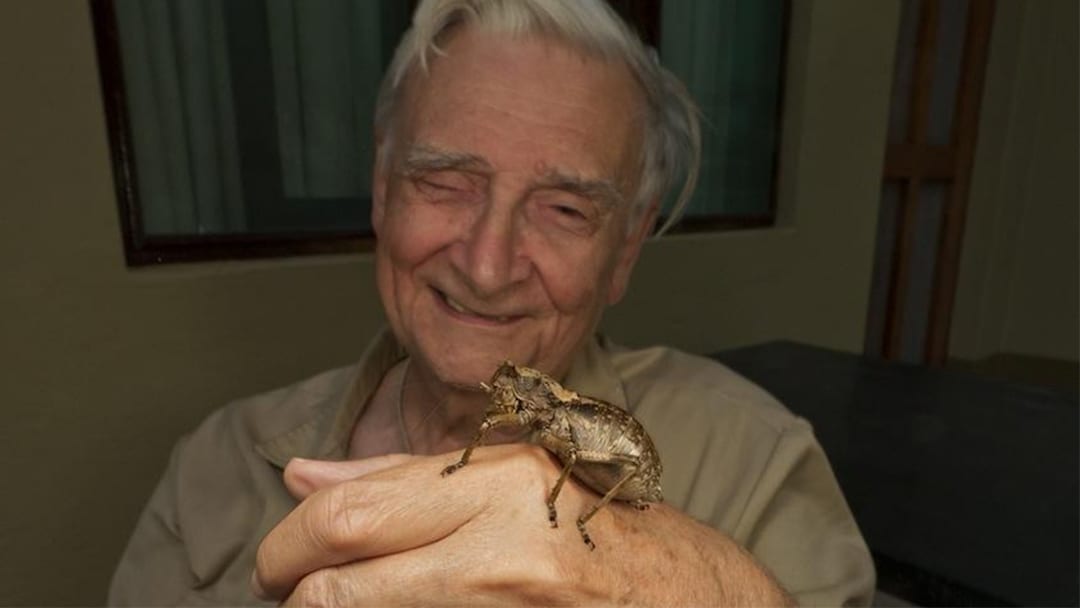 "Most children have a bug period. I never grew out of mine."
I was born in Birmingham, Alabama, in 1929. Growing up in the countryside around Mobile, I was entranced by nature and all its creatures. After earning a B.S. and M.S. in biology at the University of Alabama, I received my Ph.D. from Harvard University in 1955. From 1953 to 1956 I was a Junior Fellow in Harvard's Society of Fellows. During this period I embarked on a series of research field trips that took me to many parts of the South Pacific and New World tropics. In 1956 I joined the Harvard faculty.
My career has focused on the classification and ecology of ants, and these studies have informed my work in wider areas of biology, including the theory of island biogeography, the patterns of chemical communication in insects, and the field of sociobiology. Throughout my life, I have worked to preserve the world's biodiversity by campaigning to protect habitats, which we are losing at a terrifying rate.
In 2011 and 2012, I developed a special attachment to Gorongosa National Park in Mozambique while leading scientific expeditions to catalog the biodiversity there. I recently completed a book in which Gorongosa is the central theme, and in the high school biology textbook I'm developing with a team of contributors, E. O. Wilson's  Life on Earth, Gorongosa is a recurring theme in several learning modules. The E.O. Wilson Biodiversity Foundation enjoys a partnership with the Gorongosa Restoration Project to preserve the Gorongosa ecosystem, and we are contributing to the education of the public worldwide about this unique place.