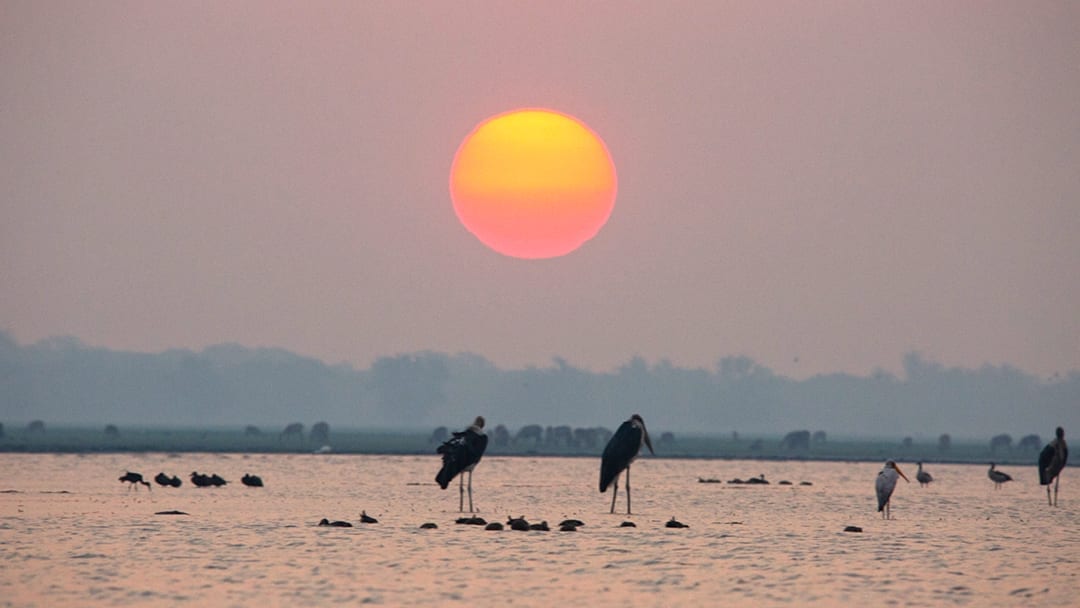 Gorongosa National Park is looking for a fleet manager with more than 10 years of experience in fleet maintenance, (at least three years experience working in a similar position). This position will manage and control the Park's vehicle fleet and be responsible for maintaining a Park vehicle inventory and driver data records, guaranteeing fleet operation, reducing maintenance, repair costs and fuel consumption; and using tracking systems to monitor, trace and make sure users comply with Park procedures, standards of use and Mozambican transportation laws. The successful candidate will have experience using available technologies to track objects and cargo and PTT radio solutions associated with driver tracking. This position will report to the Operations Director. Interested applicants should send their CVs, including certifications, to recruitment@gorongosa.net. Women are encouraged to apply.
Fleet Manager Vacancy Details
POSITION: Fleet Manager
LOCATION: Headquarters of Gorongosa National Park, Sofala Province- Mozambique DEPARTMENT: Operations – Procurement & Logistics
TERMS OF REFERENCE
Gorongosa National Park is a conservation area governed by the State for the propagation, protection, conservation, preservation of wild flora and fauna, as well as for the protection of places, landscapes or geological formations of particular scientific character, cultural or aesthetic value.
 Gorongosa National Park is in the process of being restored and its mission is: 
1) to guarantee the restoration and protection of biodiversity and natural processes and its buffer zone; 
2) contribute to human development and poverty reduction through an integrated approach to education, better access to health services, better agricultural practices and the development of ecotourism based on recovered biodiversity and ecological processes.
THE PROCUREMENT & LOGISTIC SECTOR:
Intends to recruit a FLEET MANAGER with sufficient experience to manage and control the organization's fleet, preferably with residency in Sofala.
SPECIFIC OBJECTIVE:
To guarantee the operationalization of the fleets of Gorongosa National Park, reduce maintenance and repair costs, as well as fuel consumption. 
Manage the improvement and use of all vehicles including drivers. 
Monitor active vehicles with tracking systems, trace and comply with programs in accordance with donor requirements and rules. 
Update vehicle fixed asset records and driver personal data. 
 The FLEET MANAGER will have an operational and coordinating organizational function.
PROFILE
Proven work experience as a fleet manager. 
Proven experience in workshop control or transportation management associated with a deep proven knowledge of mechanical maintenance. 
Experience in purchasing maintenance parts is mandatory. 
Knowledge of motorcycle maintenance is mandatory (Honda & Lifan preferred). 
Knowledge of the national and regional automotive parts market is an advantage. 
Experience in vehicle fixed asset management. 
Aptitude in decision making and at work. 
Experience in data collection and analysis.
Excellent customer service skills.
GENERAL REQUIREMENTS
Degree or Bachelor in Mechanical Engineering / Transport Management, or similar relevant areas and with financial basis.
Certifications: Primavera certification is an advantage and any certificate in the Microsoft Office suite is an advantage.
Experience. 
More than 10 years of experience in workshop or fleet maintenance, of which at least 3 years of experience in a similar position. 
Experience in clearing vehicles, as well as all administrative steps to make a vehicle operational in accordance with the laws of Mozambique, is also an advantage. 
Excellent management and training skills. 
Portuguese and English spoken and written.
IT skills.
Perfect understanding and experience of using available technologies to track (objects and cargo).
Experience in using PTT radio solutions associated with driver tracking.
Xcel's advanced practice is mandatory.
 Experience with the fuel distribution control system is an advantage, knowledge of the Hectronic solution is also an advantage.
Experience with logistics and supply chain software is also an advantage. Knowledge of Primavera and the fixed asset management module represents an advantage.
 Other skills: Leadership and Communication, interpersonal skills, proven experience in teamwork, excellent organizational and time management skills,
REPORT
THE FLEET MANAGER reports to the OPERATIONS DIRECTOR.
Priority in the selection will be given to the candidate (a) who fulfills the general requirements for occupying the vacancy, through the Curriculum Evaluation and Interview.
 WE STRONGLY ENCOURAGE WOMEN TO COMPETE FOR THE OPPORTUNITY. WE ARE AN EQUAL OPPORTUNITY EMPLOYER. 
 Those interested in sending their CVs and Copies of Certificates are invited until the 18th of November 2020, through the email address: recruitment@gorongosa.net or to HR offices at SITE 1, Gorongosa National Park.