Impact Assessment Manager Vacancy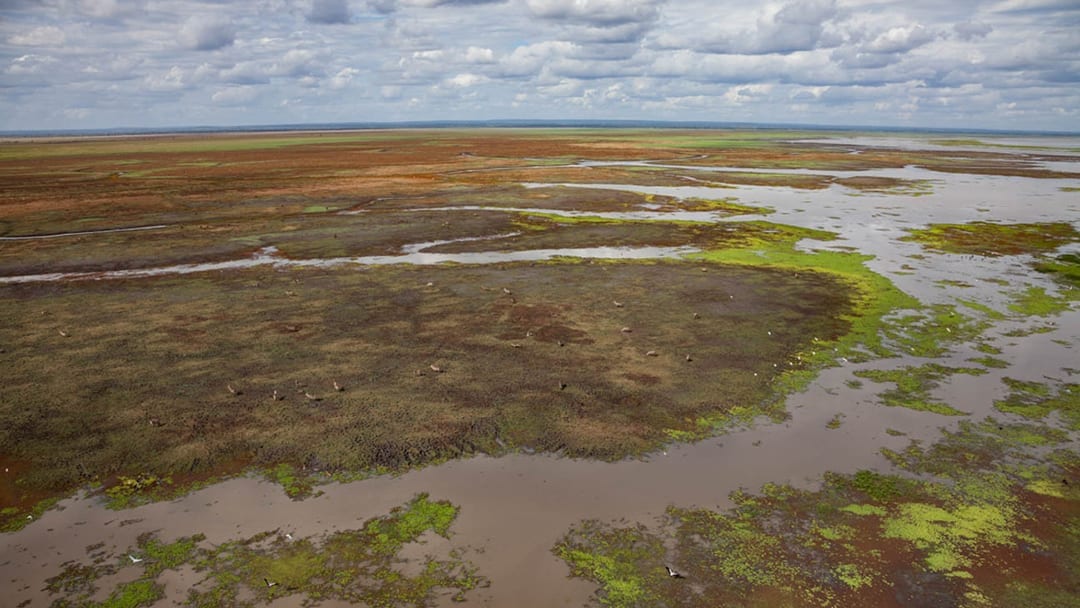 POSITION: Impact Assessment Manager
LOCATION: Gorongosa National Park headquarters, Sofala Province, Mozambique
DEPARTMENT: Operations/Program Office sector
We invite all interested parties to send their CVs and Copies of certificates until the 17/5/2021, for the email address: recruitment@gorongosa.net
More info here 
Roles and Responsibilities:
POSITION: Impact Assessment Manager
LOCATION: Gorongosa National Park headquarters, Sofala Province, Mozambique
DEPARTMENT: Operations/Program Office sector
ABOUT THE INSTITUITON
Gorongosa National Park (GNP) was declared in 1960. During the period of the war for independence, the park lost up to 95% of its large animals. The people living near the Park also suffered. Gorongosa's ecosystems were threatened by poverty. In this context, in 2004, the Government of Mozambique invited the Carr Foundation to enter into a public-private partnership for the restoration of the park. In January 2008, the Government and the Carr Foundation signed a 20-year co-management agreement, since extended to 2043. The NGO Gorongosa Restoration Project (GRP) is responsible for implementing this public-private partnership. GRP envisions a new style of national park. A Park that cares about nature and people. GRP goals is to restore the biodiversity and ecosystem of the Park and also use the area as an engine to provide income, education and health services to communities living around the GNP.
PROGRAM OFFICE
The Program Office, created in 2016, ensures all projects are aligned with the institution's vision, strategy and five-year plan, including specific requirements demanded by each donor. The Program Office is also aligned with and contributes to the objectives of the Long-term Agreement (LTA) between the Government of Mozambique and the Carr Foundation to co-manage the Gorongosa National Park (GNP). The Chapter 13 of the LTA speaks to the need to mobilize and include external contributors when financing activities related to the Park's ecological and conservation, human development and infrastructure programs. Mozambique has adopted the UN Sustainable Development Goals, which align with Goal 17 of the Gorongosa Restoration Project (GRP) strategic plan and encourages partnerships between governments, the private sector and civil society for the success of a global agenda. The Program Office contributes to all these objectives by promoting and strengthening relationships with a diverse network of international and national donors that share the same vision.
KEY AREAS OF WORK
– Liaise closely with all GRP departments in order to gather and collate accurate data about programs and project activities.
– Consolidate and analyze data on program implementation and indicators (e.g. education, agriculture, health, WASH, conservation, community-based natural resources management etc.) in order to facilitate the preparation of periodic reports to donors.
– Work closely with the Knowledge Management Manager to ensure accurate and effective data presentation and graphics.
– Work closely with the Grant Manager and Project Managers to track the use of finance resources/finance status by program, donor and category (in particular large donors, such as USAID, Canada, Ireland, Norway, GEF, EU etc.)
– Assist in providing visibility for donors' contributions to GRP.
– Draft narrative and financial reports on contributions, in compliance with specific donor requirements.
– In liaison with GRP program managers, in particular HDD, assist to draft the program annual budgets.
– Assist the Operational Department and Program Office in daily tasks.
PROGRAM LEADERSHIP
– Create a thriving team of motivated and hard-working individuals.
– Understand the challenges faced by field operations, problems of implementing programs and constraints of negotiating with donors, when needed.
– Manage narrative reporting deadlines and deliverables with a focus on solutions to challenges.
– Support the management and allocation of funds in programs.
– Identify areas for improvement and provide practical recommendations with implementation strategies.
LINKAGES AND PARTNERSHIPS
– Build strong relationships with all GRP technical departments.
– Build strong relationships within the organization to ensure an integrated operation.
REPORTING
The Impact Assessment Manager will report to the Head of the Program Office.
REQUIREMENTS
– University degree in Economics, Law, International Relations, Journalism or related field.
– Proven English drafting and editing skills.
– Excellent communication abilities with strong interpersonal and negotiation skills.
– Experience with M&E/Results-based management (BRM) related to sustainable livelihoods, education, health, community-based natural resources management.
– Experience in quantitative and qualitative research methods, fielding surveys and leading primary data collection exercises.
– Deep understanding of project cycle and project management, in particular project funded by Global Affairs Canada, the European Union and the Norwegian Ministry of Foreign Affairs.
– Effective at collaborating and influencing across departments and organizations.
– Experience in living and working in rural areas, in particular Mozambique or other African countries, highly preferred.
– Extensive experience in tracking program activities according to budgets, with specific emphasis on budget management.
– Experience in preparing project and program finance and budget management.
– At least five years of work experience in a similar position.
– Experience in organizing documentation and administrative papers to donor proposals.
– Excellent leadership, communication, and organization skills.
– Excellent computer skills (Excel and databases).
– Willingness and ability to work in a dynamic and changing environment.
– Fluency in Portuguese and English (written, reading and spoken).
We invite all interested parties to send their CVs and Copies of certificates until the 17/5/2021, to the email address: recruitment@gorongosa.net