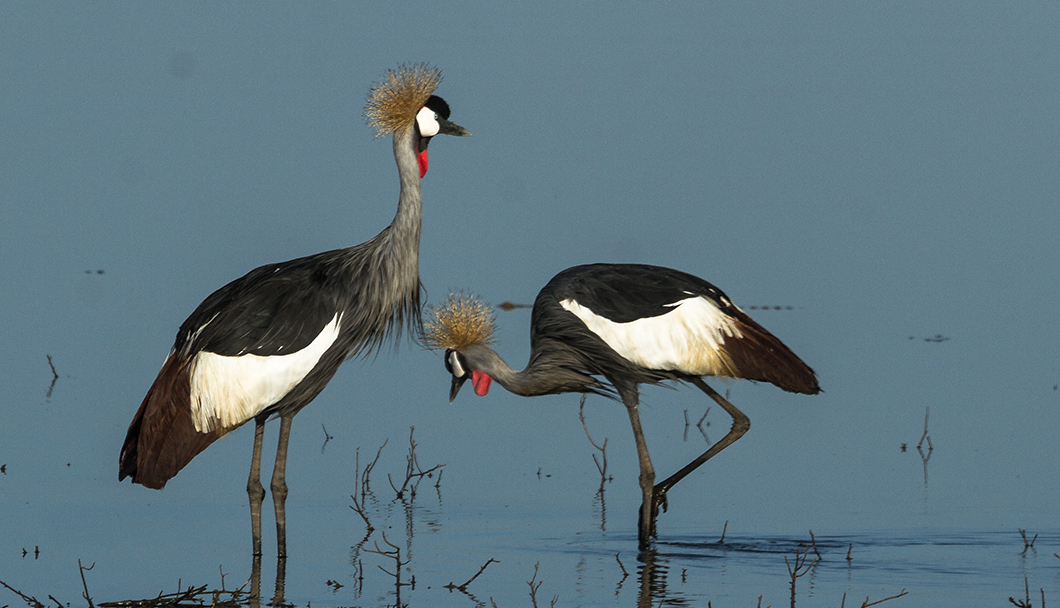 I live in the city of Bristol with my wife Amanda. We have three wonderful children, Eliza, Vanessa and Matt.
 I was born and raised on a family farm in Zimbabwe. It was a mixed farming operation growing maize, soya, seed maize, coffee and raising cattle and horses. Sustainable profitable farming hinges on conserving natural resources, particularly the soil and trees and I will never forget the words of my father who was a pioneer of zero tillage " we are only temporary custodians of this land, let's make sure we leave it in better health for future generations"
 I have mostly worked with Arabica and Robusta coffee in the last sixteen years, from large estates to training small scale farmers in Angola, Zambia, DRC Congo, Cameroon and Tanzania.
 In 2013, I was invited by Greg Carr to help him and his team save the Rainforest of Serra Gorongosa in Mozambique. We have now completed the pilot program which is to develop, with the community who live on the mountain, the production of high quality Arabica rain fed coffee. The Coffee is grown under the shade of trees native to the Rainforest. These seedling are grown in our nurseries and lie next to the spectacular Murombozi waterfalls. 
 We grow shade coffee as one of the ways to preserve the integrity of the Rainforest. We also inspire the local community to reforest selected areas which over time have been transformed by slash and burn. The third intervention is to leave transformed areas alone and let them regenerate naturally, particularly along the river systems that nourish Gorongosa Park with water during the long dry season.
 I enjoy the challenge of saving a Park by saving a Rainforest, it is a privilege to work with so many talented people both Mozambicans and from afar who, together, have the passion to make Gorongosa Park a model, to show the rest of the world, how to go about letting People and Wildlife  exist together.