Sional Sérgio Moiane
Coffee Sector Leader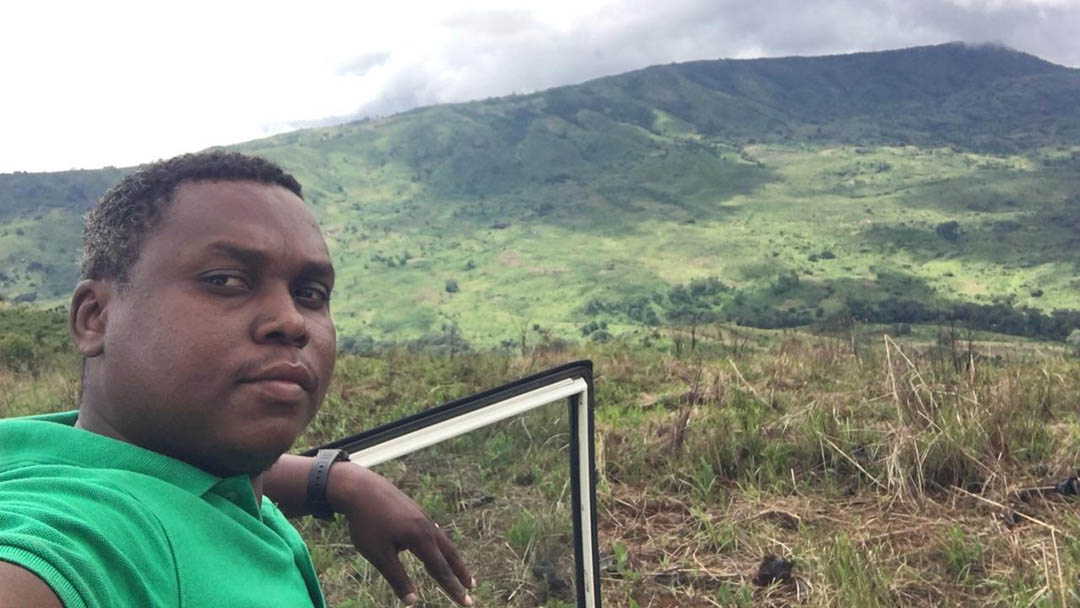 My name is Sional Sérgio Moiane (known as Sunyl), born in Mossuril, Nampula Province, born on November 23, 1986, married, father of three children (one boy and two beautiful girls), My father was a Doctor, and my mother was a Homemaker, wonderful parents. I am the eldest son of five siblings, one of whom is dead. My childhood was divided by the beautiful beaches of Chocas-mar and Ilha de Moçambique.
When I was five years old my parents moved to the district of Angoche, in Nampula Province, where I started to attend school (1st grade) at the primary school in Angoche, which I attended up to 5th grade.
In 1999, I moved to Maputo, where I continued my studies, I attended Mavalane primary school, having completed the Basic level, then I did the secondary level at the Midas school in Maputo, having thus finished 11th grade. Between 2005 and 2007 I attended and completed the basic course in Agriculture at the ADPP Vocational School – Machava in Maputo. Having had a professional internship in the field of assembling greenhouses and grafting roses for export, at the company JAC in Moamba, for a period of 6 months. In 2008 I enrolled at the Instituto Agrário de Chimoio – IAC, being admitted with good grades. In 2011 I graduated from the Extension and Agrarian Development course.
During my course at IAC, several opportunities arose due to my training in food preservation, production of homemade products (soap) and cooking. In 2012 I had work experience at Adel Sofala – Beira, and worked with mangrove protection and production of wood vinegar for the use of pesticides and organic fertilizers. Between the years 2012 to 2014 I worked on the Prosa project, in the districts of Nhamatanda and Buzi, as Supervisor in different areas, including erosion control and protection in the Buzi River, small-scale agriculture and formation of resource management committees and associations. In June 2014 I joined Gorongosa National Park when they were recruiting a agricultural technicians.
I have been working with Gorongosa in the coffee sector since the 14th July 2014 and at the moment I am acting as lead supervisor of the coffee sector in Mount Gorongosa. I am working with 3 supervisors and 17 technicians of different levels. During this period at Gorongosa, I had the opportunity to have various qualifications and trainings. During my work, in 2015 I visited the coffee production fields in Zimbabwe (where I learned how to make compost with coffee pulp and wet processing methods. And in 2017 and 2018, I visited some coffee fields in Brazil, in the state in Espírito Santo. In 2018, I received the distinction of best collaborator at Gorongosa.
Today I am proud of the work I do and am passionate about it, even in situations of conflict that have been felt in the mountain. Our objective is to see communities develop economically with the production of coffee, ensuring better health and well being, while also protecting the environment and promoting reforestation of the mountain. In 2021, I had some personal achievements that I'm proud of, I finished my Degree in Geographic Education at UCM (higher education), I had training by Nespresso on cupping and different roasting levels and colors for a good analysis and testing of flavors and aromas or coffee, I took a course in organic agriculture provided by Agricert; and finally, I trained inn quality control and formation of compounds and biofertilizers.