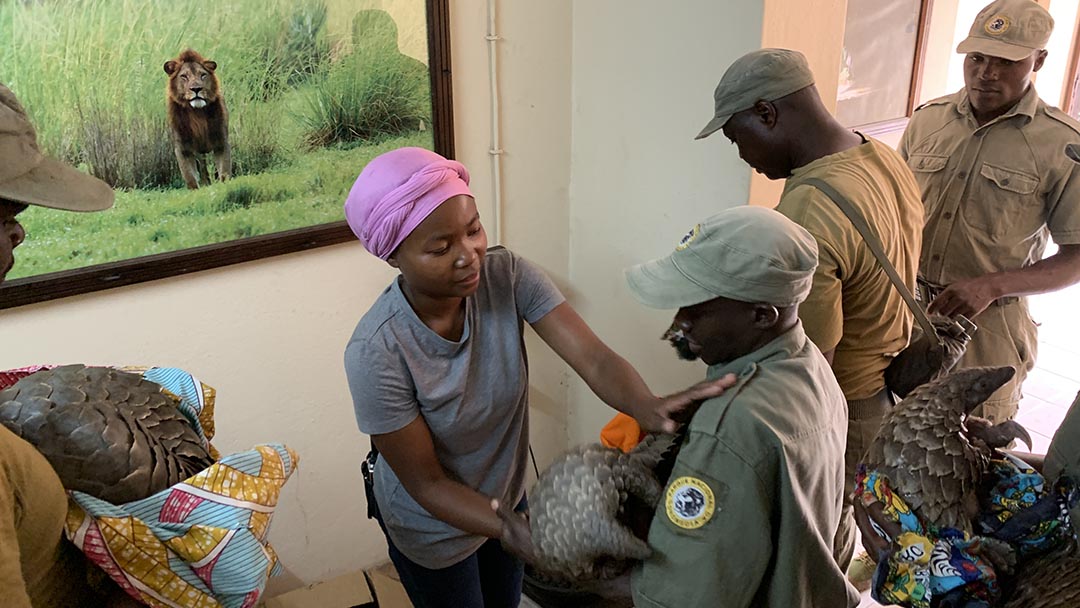 VACANCY ANNOUNCEMENT
POSITION: Trainee Lawyer
LOCATION: GNP -Chitengo
TYPE OF CONTRACT: Temporary (Duration 06 months)
DEPARTMENT: Conservation
Gorongosa National Park, intends to recruit an TRAINEE LAWYER, who will work to guarantee the legal monitoring of all processes related to crimes against Biodiversity among other duties. The priority in the selection will be given to the candidate (a) who fulfills the general requirements for the vacancy, through the evaluation of the Curriculum.
Interested parties are invited to send a letter of interest, explaining their qualifications and experience related to the position, their CV and copies of the certificates until 05/12/2021, through the addresses of the following e-mails:
recruitment@gorongosa.net and ruibranco1@protonmail.com, qcadete@gorongosa.net
Trainee Lawyer Vacancy Details
GENERAL RESPONSIBILITIES
Skills
• Sufficient technical skills to intervene in criminal, civil and disciplinary proceedings.
• Competencies to represent GNP as an assistant in legal proceedings and other authorities.
• Competencies to develop GNP internal legal instruments.
• Skills to prepare letters, contracts, disputes, complaints, resources of any nature and other requirements.
• Skills to deduct Crime Participation and Private Accusation.
• Guarantee the dignified defense of the supervisor in the event of being accused in the process related to the exercise of supervision.
• Skills to assist HR in organizing the individual processes of workers in the Conservation department.
• Competence to analyze contracts.
• Powers to issue legal opinions.
• Skills to debate / discuss legal issues and suggest a viable position.
• Assist the production of internal reports and the database.
Basic requirements:
• Law degree;
• Be registered with the Mozambican Bar Association (OAM);
• Mastery of legislation on Conservation and Biodiversity is an asset.
• In-depth knowledge of the Mozambican Penal Code and Criminal Procedure Code.
• Mastery of the Labor Law and the Labor Process Code.
• Know how to articulate the laws.
• Domain of the Statute of the Auditor and the Constitution of the Republic.
• Know the ethical and deontological principles of the lawyer's profession.
• Focused on the result.
PROFESSIONAL EXPERIENCE:
The candidate must have the following skills and characteristics:
• Minimum professional experience in legal matters;
• Have good written communication skills (Portuguese, English would be an advantage);
• Have good verbal communication skills (Portuguese, English would be an advantage);
• Work productively and positively as a team;
• Be independent, disciplined and organized;
• Think creatively and have the ability to solve emerging problems;
• Be able to handle multiple tasks at the same time;
• Work well in a multicultural environment;
• Being able and willing to live in a remote area.
BENEFITS
• Opportunity to integrate into a multinational and dynamic work team; • Continuing professional training;
• Good prospects for professional development and career development; • Good working conditions and remuneration compatible with the professional capacity shown;
• Other benefits in force at the GRP.
LOCATION
The candidate will be based in Chitengo in GNP, with constant trips to the District of the Province to attend legal matters.
HIERARCHY
The Attorney / trainee will report to the GRP Legal Attachment.
The priority in the selection will be given to the candidate (a) who fulfills the general requirements for the vacancy, through the evaluation of the Curriculum.
Interested parties are invited to send a letter of interest, explaining their qualifications and experience related to the position, their CV and copies of certificates until 5/12/2021, through the addresses of the following e-mails:
recruitment@gorongosa.net and ruibranco1@protonmail.com, qcadete@gorongosa.net