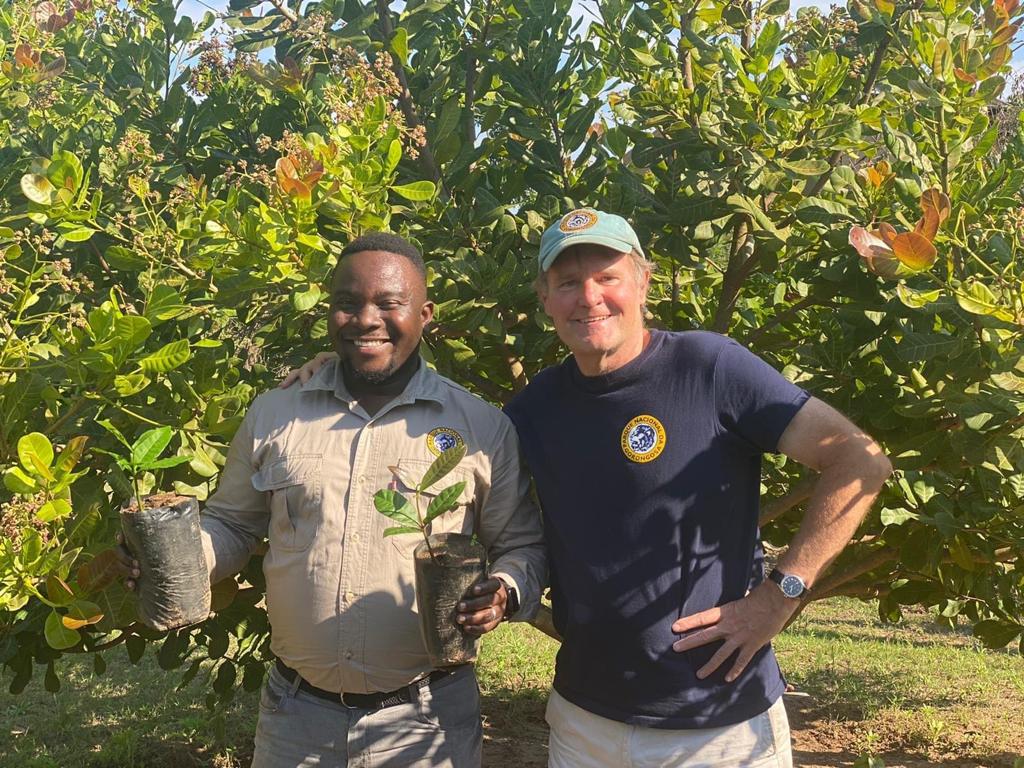 In December of 2020, we signed a 5-year MOU with the Instituto de Amêndoas de Moçambique which allows the parties to collaborate and carry out three main strategic lines of actions:
(a) Promotion of cashew culture through organic production;
(b) Processing and adding value by installing a factory that will enhance the full use of cashew; and
(c) Technical cooperation between the parties with a focus on producers in the districts to be covered.
Park technicians distribute the plants to the farmers and provide technical assistance from growing the cashews to harvest to taking their product to market, if they don't sell it all to the park. In 2020, the park bought five tones of cashew from the communities and hopes to triple that number in 2021. A processing factory currently under construction will process 10 tones of cashew per year and will separate the fruit from the nut, creating hundreds of additional jobs. The plan is to ensure there is a double benefit where we work with both the fruit and the nut by processing the cashew nuts for export to American and European markets, cashew nut shell oils to the Asian markets and to produce cashew nut juice.
"As we are in a conservation area, we will conserve the environment as well as increase the value chain with remaining nut shells. After extracting cashew shell oils, we will produce charcoal for home use and export to countries such as the United Arab Emirates,'' said Nelson Armando, cashew project manager.
Cashew is an income-generating culture, and for decades Mozambique has been one of the biggest producers in Africa. Bringing this culture to nearby communities allows us to support the emerging farmer, teach them to train other community members to replicate these sustainable practices, and move people out of poverty.