Saving Pangolins
Pangolins are considered to be the most trafficked mammal on Earth. Their populations being under siege due to a burgeoning traditional medicine market in the East.
Each year, our rangers rescue multiple pangolins from poachers and/or traffickers operating in Central Mozambique along border areas with Zimbabwe, Zambia and Malawi. In most cases these pangolins are still alive and require post-trauma treatment and rehabilitation, and in some severe cases may require hospitalization. This led us to establish Mozambique's 1st pangolin rescue program and we have since rescued and treated over 60 pangolins.
Once the team receives these pangolins they are secured under 24/7 guard of trained rangers, closely monitored, and treated daily by skilled vets and keepers. Once healthy they are released in to secure locations to live out their lives in the wild. Some tiny babies we receive remain in our care for over a year, that is how dependent they are on maternal care.
Towards understanding how effective our rescue efforts are, and evaluating our release and rehabilitation strategies, it is imperative that each pangolin released is closely monitored for condition and survival and we achieve this is through satellite technology that allows us to re-locate each pangolin routinely and assess their transition back in to the wilderness over time.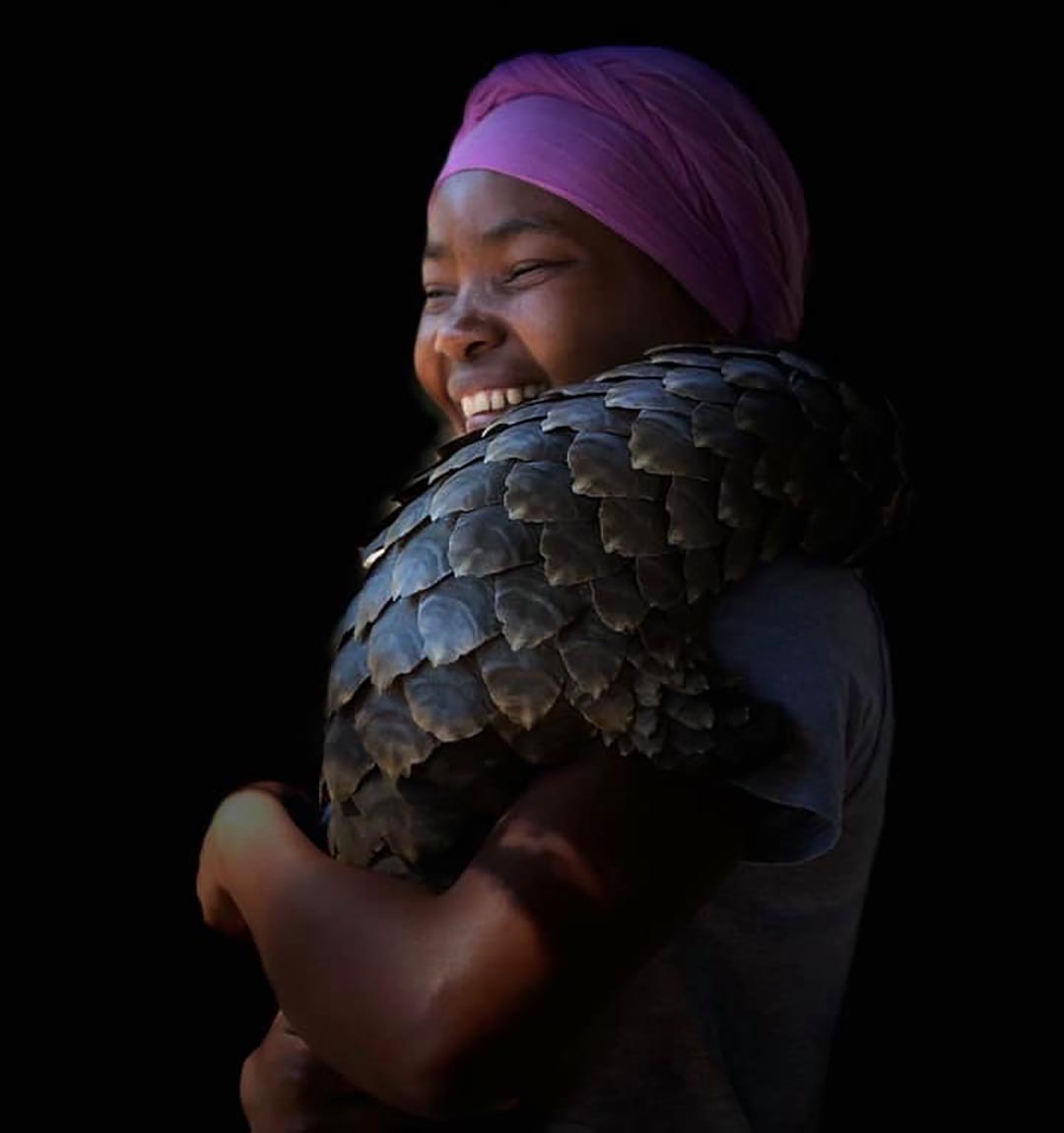 Our Mission
Advance an integrated multi-partner approach to conservation and to people-centred development. The Gorongosa Project protects the Park's biodiversity and ecosystem services and unlocks its economic potential for the community inhabitants of the Gorongosa Buffer Zone, Sofala Province, Mozambique and further afield.
Our Vision
A thriving, biodiversity-rich, Greater Gorongosa conservation landscape, which supports Sofala Province as an engine for resilient and sustainable development enabling nature experiences and wellbeing for its people, enriching all of Mozambique and the world.
A Park for Peace
On 1 August, 2019 a historic ceremony was held in Gorongosa to celebrate the Cessation of Hostilities Accord between the leaders of the Government of Mozambique and the opposition Renamo Party. The accord established Gorongosa National Park (GNP) as a 'Park for Peace', delivering human development to the communities that share the greater landscape.
Ethics and Compliance
The Ethics and Compliance e-mail is a reporting mechanism that facilitates reporting of possible illegal, unethical, or improper conduct from staff, suppliers and stakeholders. The e-mail is Ethics@gorongosa.net
The Gorongosa Project - Generating prosperity and protecting biodiversity across 3 million hectares of Africa's Great Rift Valley