Fredson Bacar, Mozambican Vice-Minister of Culture and Tourism presents a Clean & Secure seal to Gorongosa Park Warden Pedro Maugura. 
Gorongosa National Park is being recognized for its safe and positive visitor experience with a Clean and Secure Seal presented by the Mozambican government.
The Park is Mozambique's first Natural Conservation Area to earn the seal, which is part of a national inspection process to assure visitors a tourism attraction or hotel meets national health and safety standards.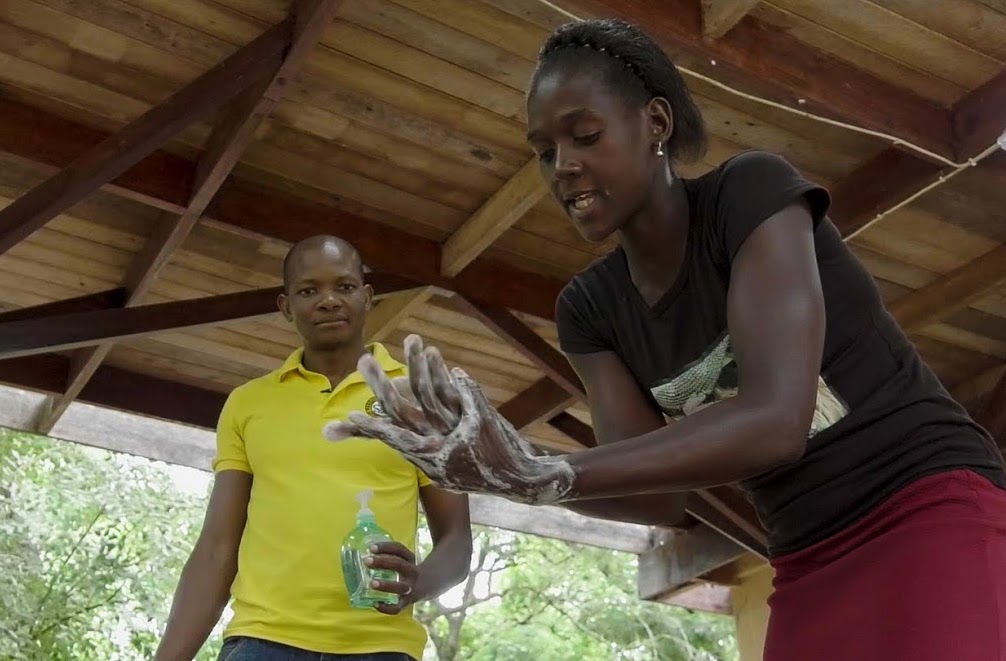 Mozambican airports, borders and ports; hotels, national parks, tour guides and all tourism-related businesses can apply for the seal, which certifies they meet sanitation, health, and safety standards set by the Ministry of Health.
An online Clean & Secure site, in Portuguese and English, will allow travelers to look up locations covered by the seal.
Gorongosa Park's health team increased access to drinking water and strengthened sanitation standards early in the pandemic. Teams were at community water wells with washing supplies and resources to prevent the spread, including 3,000 face masks sewn by Park staff.
-end-
About Gorongosa National Park's Health Team
Gorongosa Park healthcare staff provide services to around 100,000 people who live in the vicinity of the park which is served by a small hospital, 28 health clinics and 375 health professionals and volunteers. Health professionals are stationed at health clinics and conduct 20 mobile monthly clinical sessions in remote areas.