Susana Carvalho with Ranger Herculano Beca at Gorongosa National Park, Mozambique 
Susana Carvalho, (Gorongosa´s Paleontology and Primatology Associate Director) wins a British Academy Mid-Career Fellowship!
Dr Susana Carvalho provides details below on her project, which is entitled: 'Deep(er) Learning of our Behavioural Evolution: Tracking Bipedalism and Predation in Terrestrial Primates'.
"Bipedalism defines our lineage, implies a shift from arboreal to terrestrial life, and therefore new relationships between hominins and carnivores: how did "landscapes of fear" influence early hominin behaviour relative to bipedalism and carnivory? This question has yet to be answered by palaeoanthropology; it requires integrative approaches using modern primates, fossils, and technologies that capture behaviour in new ways. I will use emerging technologies to record bipedalism and predation in a terrestrial primate, in landscapes similar to those where hominins evolved. I will integrate paleoanthropology, computer vision and ethology to revolutionise how we answer questions about our evolution. As part of the project, I'll continue to train the first Mozambican primatologists and palaeoanthropologists who will carry this line of research into the future."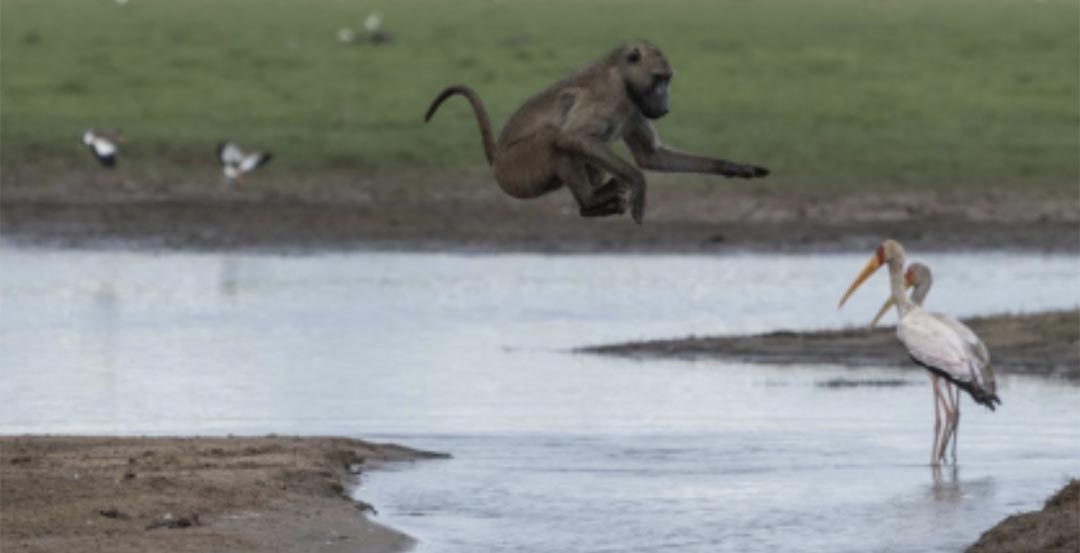 Baboon at Gorongosa National Park, Mozambique (Photo – Lee Bennett)
This project is a collaboration with Professors Andrew Zisserman (Engineering Dep., Oxford Uni), Dora Biro (Rochester Uni and Oxford Uni), the British Institute of Eastern Africa (BIEA) and Gorongosa Restoration Project (Mozambique).
To learn more about Susana's work in Gorongosa, please watch video below