As you begin to imagine your dream vacation to Africa, we're here to guide you every step of the way. As you plan and prepare, remember the wise words of American author Bill Bryson: 
"To my mind, the greatest reward and luxury of travel is to be able to experience everyday things as if for the first time, to be in a position in which almost nothing is so familiar it is taken for granted."  – Bill Bryson 
First Trip to Mozambique?
When adventure awaits, it's best to be prepared. We're experts in travelling to Gorongosa for a Mozambique safari, so here's a list of some of the things we recommend you bring on your trip:
What to Bring
When adventure awaits, it's best to be prepared. We're experts in travelling to Gorongosa for a Mozambique safari, so here's a list of some of the things we recommend you bring on your trip:
Clothing
When selecting your safari wardrobe, keep in mind the following: light clothing, neutral colors and protection from sun and mosquitoes. Neutral colors are nice to wear in order to blend into the bush. 
Light clothing (shorts, t-shirts) for warm afternoons
Warm clothing (long sleeved shirts, sweatshirts, pants) for cool evenings
Hiking boots and long socks
Raincoat
Sandals
Swimsuit
Sunglasses 
Hat
Equipment
Binoculars
Camera / Video Camera
Flashlight
Backpack
Water bottle
Guide books & animal checklists
Travel & Medical Supplies
Passport & Visa
Additional piece of identification, such as driver's license
Photocopy of passport & visa kept in a separate place
Vaccination records
Travel Insurance
TSA approved luggage locks
Plug adapters
Batteries
Anti-malarial medication
Other medications (e.g. prescriptions)
Sunscreen
Insect repellent*
Recommendations for insect repellent: 
The most effective insect repellent is DEET and repellent with 10% is sufficient.
Repellents with the active ingredient IR3535 is effective for mosquitoes but won't protect against biting flies.
Permethrin impregnated clothing and bed nets are also very effective.
*Note: If you plan to pay with US cash in Gorongosa, all bills must be dated 2008 or later. Due to restrictions by the Mozambican banking system, Gorongosa will not accept US currency older than 2008.
Be sure to check your airline's luggage allowances before you pack. And keep in mind that there may be different allowances for international and domestic flights. We recommend that you lock your luggage with a TSA approved lock. 
Visas and Customs
Passport & Visa
To enter Mozambique, you'll need a passport that is valid for at least 6 months from your date of arrival and have at least 3 unstamped passport pages. You also must carry your vaccination records that show that you have been vaccinated for yellow fever if you are a traveler coming from a yellow fever zone.
Tourist visas are also required for everyone except citizens of South Africa, Swaziland, Tanzania, Malawi, Mauritius, Zimbabwe, Zambia, and Botswana. You must get a tourist visa in advance from the Mozambique embassy or consulate in your home country. You may be asked to provide a letter from Gorongosa National Park stating that they are expecting you. If you need this letter, don't hesitate to contact us. Usually an address is requested on arrival or when applying for a visa. Please use the following address: Gorongosa National Park, Sofala Province, Mozambique 
Customs
When you arrive, you must declare all items that are subject to duties. Personal items and medication for personal use are exempt from duties. You are allowed to import goods to Mozambique duty free up to a value of $200 with the following restrictions on perfume, tobacco, and alcohol.
Tobacco: 400 cigarettes or 100 small cigars or 50 large cigars or 250g of tobacco
Alcohol: 1 liter of spirits and 2.25 liters of wine
Perfume: 50ml
As you pass through the airport customs line with your luggage, customs will usually check every bag, but don't worry. You have every right as a tourist to temporarily import most goods into the country. Gorongosa National Park has a very good relationship with the officials at the airport, so mention that you are coming to Gorongosa and they will usually let you through without a hassle.
Travel through South Africa with Children
There are new regulations for travel to and from South Africa with children, effective October 1, 2014. Parents travelling internationally with children must now provide an unabridged birth certificate (including the details of the child's father as well as the mother) of all travelling children. This applies even when both parents are travelling with their children and it also applies to foreigners and South Africans alike. 
When children are travelling with guardians, these adults are required to produce affidavits from parents proving permission for the children to travel.   It is important for parents to note that unabridged birth certificate applications can take anything from six to eight weeks to complete. 
Climate and Seasons
Mozambique is a tropical country with two major seasons – the wet season from November to March, and the dry season from April to October. The dry season is an ideal climate for your Mozambique safari.
The Park is closed from mid-December until the end of March. After reopening, some of the game drive roads may remain closed until they are safe to drive on.
Each month in Gorongosa brings a unique experience as the changing seasons bring new life to the Park:
March – April
The floods recede at the very end of the wet season to reveal lush green grass, and overflowing pools. In March, the heat and humidity of the rainy season still lingers with average temperatures around 31°C (88°F) and occasional showers. April is a turning point with rainfall dropping off and nights growing cooler.
May – June
Many say that these months are the most beautiful in Gorongosa as the Park stays an emerald green color, there is little chance of rain, days are warm and nights are pleasant. The average daytime temperature in May and June is 28°C (82°F) with cooler nights.
July – August
The effects of the dry season begin to show as pans start to recede and vegetation turns from lush green to a golden hue. The animals cluster around water holes and game viewing is at its best. Days are mild and breezy with an average daytime temperature of 26°C (79°F) and little chance of rain. The chill of winter is creeping into the crisp, clear nights, as the stars seem brightest this time of year.
September – October
The winter dry season is on the verge of turning to summer and signs are everywhere. The golden landscape is sprinkled with flowering plants beginning to bloom. Pans have dwindled to their driest points as waterbirds compete for catfish but hope is on the horizon. The end of September brings the first much-needed showers and daytime temperatures begin to creep up to 30°C (86°F). By October, showers are bringing life back to the arid plains.
November – December
Summer is here and you will start to feel the heat! With the heat comes the beginning of the rains but, not to worry, the heavy rainy season is not upon us yet. The early rains of November and December pass quickly. The sun breaks through the clouds and the animals are left with some much needed water and greenery. Daytime temperatures average 32°C (90°F). It's perfect weather for a dip in our swimming pool!
Health and Safety
Before You Go 
As with travel to any country, you should visit your doctor four to eight weeks ahead of your visit to get the recommended vaccinations and medications. There is no risk of yellow fever in Mozambique, and travelers coming from a yellow fever zone must show a record of vaccination against yellow fever. All travellers are required to have their vaccination records when they cross the border.
We recommend that all foreign travellers consider travel insurance to provide you with coverage in a medical emergency while travelling and to protect you in the event that your trip gets unexpectedly cancelled.
While You're Here
Your doctor will have advised you on appropriate medications and vaccinations, and while you are here, it's sensible to use insect repellent, and wear long-sleeved shirts, pants, and socks in the evenings. Use sunscreen appropriately, and remember to stay hydrated during your activities! Bottled water is provided on the safari drives, in the guest bedrooms, and is also available at the restaurant.
To make sure that your stay is safe and enjoyable, please follow all of the Park rules. They're in place to keep you safe!
Electricity
Electricity: Electricity in Mozambique is 220 volts at a frequency of 50 hertz. You will need a Type C or Type F electrical adapter.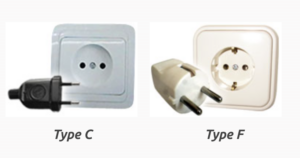 Park Rules
We want all of our visitors to have a fun and safe time on their Mozambique safari in Gorongosa. To ensure that everyone has a good time and that our wildlife and landscapes are protected, please follow these simple "Do's and Don'ts". Some of these rules are in place to show respect and courtesy toward other guests, while others are very strict rules that we enforce to ensure your safety and the safety of others.
Currently we do not allow self-driving in the park.  We are working on identifying areas within the park that are suitable for self -driving. Until then we encourage our guests to take part in guided safaris in open vehicles that depart from Chitengo Camp / Montebelo Gorongosa Lodge and Safari. 
Do
✔ Adhere to Gate Times – All Park gates open at 6am and close at 6pm. Take care to plan your travel to Gorongosa to ensure that you arrive at the main Park gate before 6pm.
✔ Ask about Age Restrictions – For safety reasons, some activities have age restrictions. Please ask about age restrictions before booking activities for your children to prevent disappointment. Children under 10 are not allowed on  Guided Safari Drives. All other activites are restricted to people over the age of 12. 
✔ Bring ID with You – All adults should bring some form of identification on their trip in case they are asked to identify themselves to Park officials.
✔ Declare Firearms at the Gate – Any firearm, dangerous weapon, explosive, trap, or poison must be declared at the gate. The Park reserves the right to search any vehicle suspected of hunting activities.
Don't
✗ Litter – Littering is strictly prohibited and you will be fined if you discard any litter in the Park except in designated trash receptacles.
✗ Disturb Other Guests – Don't behave in an offensive or disorderly manner toward other guests. Also, we ask that you don't play a radio, other music systems, or musical instruments in a manner that will disturb other guests. The Park has a strict rule of quiet in camp after 2100h.
✗ Cause a Fire Hazard – You are only allowed to start fires in designated fire pits. You will be fined for setting a fire outside of designated areas as you may cause a wildfire.
✗ Throw cigarettes on the ground – Please make sure to throw cigarette butts in trash receptacles. Throwing cigarette butts out your vehicle window in the Park may result in a wildfire. 
✗ Drink Alcohol in Public Areas – The consumption of alcohol is only allowed in the Park's restaurant, campsite, and inside your room.
✗ Allow Overnight Visitors – Guests are only allowed to stay in the rooms that they booked. If you would like to add an additional guest to your reservation, please tell our staff at reception.
✗ Bring Bikes, Roller Skates, or Skateboards – Roller skates, skateboards, bicycles and motorbikes are not allowed unless prior arrangement has been made.
✗ Feed or Disturb Wildlife – Intentionally feeding or disturbing wildlife is a serious offence. Feeding wildlife may cause them to become used to approaching people, make them dependent, and even aggressive toward people. By feeding wildlife, you are doing them more harm than good.
✗ Bring Your Pet –No pets may be brought into the Park because they may carry diseases or parasites that can be harmful to the Park's wildlife. If you bring your pet inside the Park, you may be fined and your pet may be destroyed. We can make an exception for guide dogs for visually impaired guests who have gotten permission from Park management if the owner can provide documentation of the necessary vaccinations and permits.
✗ Take Plants or Animals – You're not allowed to remove any plant, animal, natural, or cultural item from the Park without permission. You're not allowed to cut, damage, destroy, or be in possession of any plant, including firewood. Legal firewood is sold in Park's main camp. 
✗ Bring Plants or Animals to the Park – You're not allowed to bring any alien or invasive species inside the Park.
✗ Obstruct Park Officials – Park officials are doing their job by keeping you safe. Hindering, intimidating, or obstructing Park officials from doing their job may result in a fine. Refusal to comply with any request or instruction by Park officials for violating Park rules will result in prosecution.
✗ Kill or Injure Animals – Killing or injuring animals is strictly prohibited and will result in imprisonment and prosecution.
Park Hours and Seasons
Park Hours and Seasons
The Park is closed from mid-December until the end of March because that is our rainy season. After reopening, some of the game drive roads may remain closed until they are safe to drive on.
When travelling in and out of the Park, you must ensure that the Park entrance gate is open. Here are the gate hours:
March – July  – 6:00am 6:00pm
August – September – 5:30am 6:00pm
October – December – 5:00am 6:30pm
Our Mission
Advance an integrated multi-partner approach to conservation and to people-centred development. The Gorongosa Project protects the Park's biodiversity and ecosystem services and unlocks its economic potential for the community inhabitants of the Gorongosa Buffer Zone, Sofala Province, Mozambique and further afield.
Our Vision
A thriving, biodiversity-rich, Greater Gorongosa conservation landscape, which supports Sofala Province as an engine for resilient and sustainable development enabling nature experiences and wellbeing for its people, enriching all of Mozambique and the world.
A Park for Peace
On 1 August, 2019 a historic ceremony was held in Gorongosa to celebrate the Cessation of Hostilities Accord between the leaders of the Government of Mozambique and the opposition Renamo Party. The accord established Gorongosa National Park (GNP) as a 'Park for Peace', delivering human development to the communities that share the greater landscape.
Any Questions? We're here to help!
Hi, I'm Vasco,
With more than 18 years of experience living and working in Gorongosa, not many people know the park better than I do. I can answer all your questions and help you plan the perfect trip! I can also help you with other destinations in Mozambique. I speak English, Portuguese, Spanish, Italian, French and a little bit of Thai.
contact@gorongosa.net
The Gorongosa Project - Generating prosperity and protecting biodiversity across 3 million hectares of Africa's Great Rift Valley