Dr Yane Nerantzoulis – General Practitioner – Conservation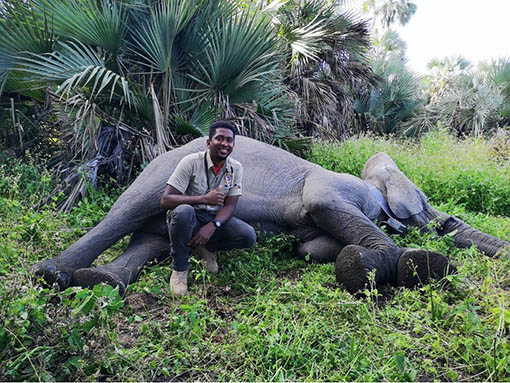 My name is Yane Nerantzoulis, a GP with 9 years of experience, currently working as a Clinician for the Conservation Department at Gorongosa National Park.
I was born in the city of Beira, in the province of Sofala-Mozambique where I did all my academic training, I obtained a degree in Medicine from the Faculty of Health Sciences of the Catholic University of Mozambique in May 2012.
Following that, I worked as District Chief Physician and Clinical Director at the Health Center in the District Services for Women's Health and Social Action of Marínguè (SDSMAS-MARÍNGUÈ) until the end of 2014, where I provided medical assistance to 80, 000 inhabitants of that district.
From 2015 to 2020 I worked in the Department of Orthopedics and Traumatology at the Central Hospital of Beira, which gave me a great deal of experience in this essential area for providing care to conservation personnel.
I visited GNP for the first time in mid-2013 on a government visit to the District of Maringuè, where I was enchanted by so much natural beauty and since then I have wanted to return to visit or be part of this restoration project. Since then I have been looking for an opportunity to make this dream come true.
In 2020 the opportunity arose to be able to consulate medicine and work in a conservation area, two existing passions in me. I embraced this project as the first Doctor dedicated to inspection of personnel in a conservation area, something innovative in Mozambique. With the desire to contribute to the well-being of all personnel, we guarantee the protection and safety of Gorongosa's existing biodiversity.