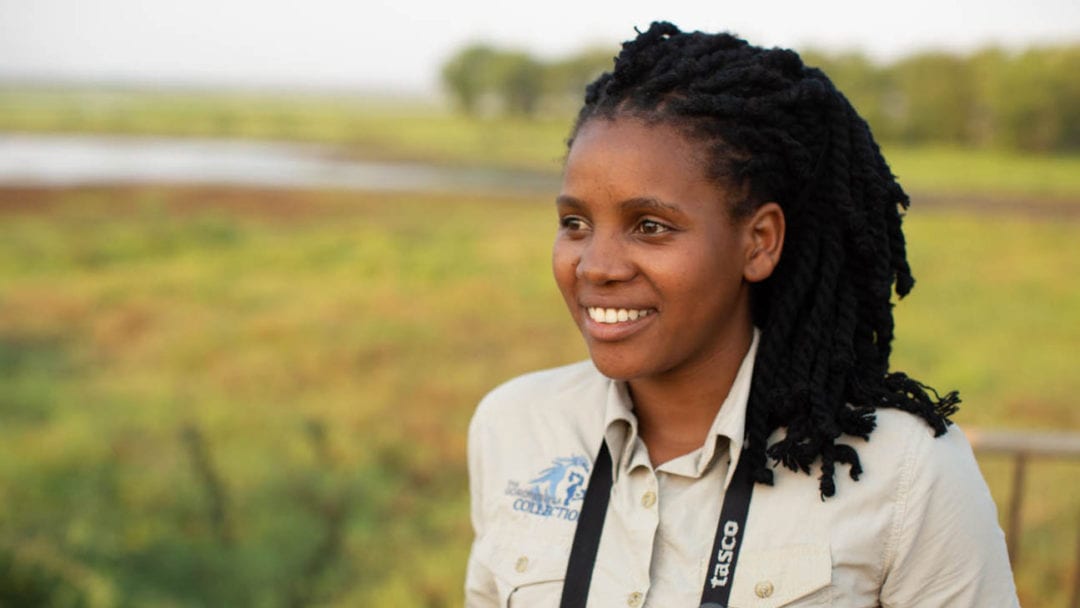 Hello, my name is Gabriela Da Gilda Ezequiel Curtiz
I was born in the city of Beira in the province of Sofala.
At the age of 9, I was already participating in cultural and environmental groups in my primary school.
In 2012 I started high school and finished in 2016. Also in 2016 I participated in the youth seminar on biodiversity conservation at Gorongosa, the seminar was 5 working days of great interaction with people from different cultures and lots of new experiences.
 In 2017 I interned with the Paleo Primate Project and worked with national and international students. It was wonderful to learn for so many difference cultures, and have the opportunity to acquire knowledge in other areas.
In June 2018 there was an opportunity in the Department of Tourism of Gorongosa to be a guide, I chose this opportunity, one year after, in 2019 I became the first female guide in GNP.
I am currently pursuing a degree in business administration at Boise State University in Idaho.