Hercília Chipanga Martins
Community Relations Senior Manager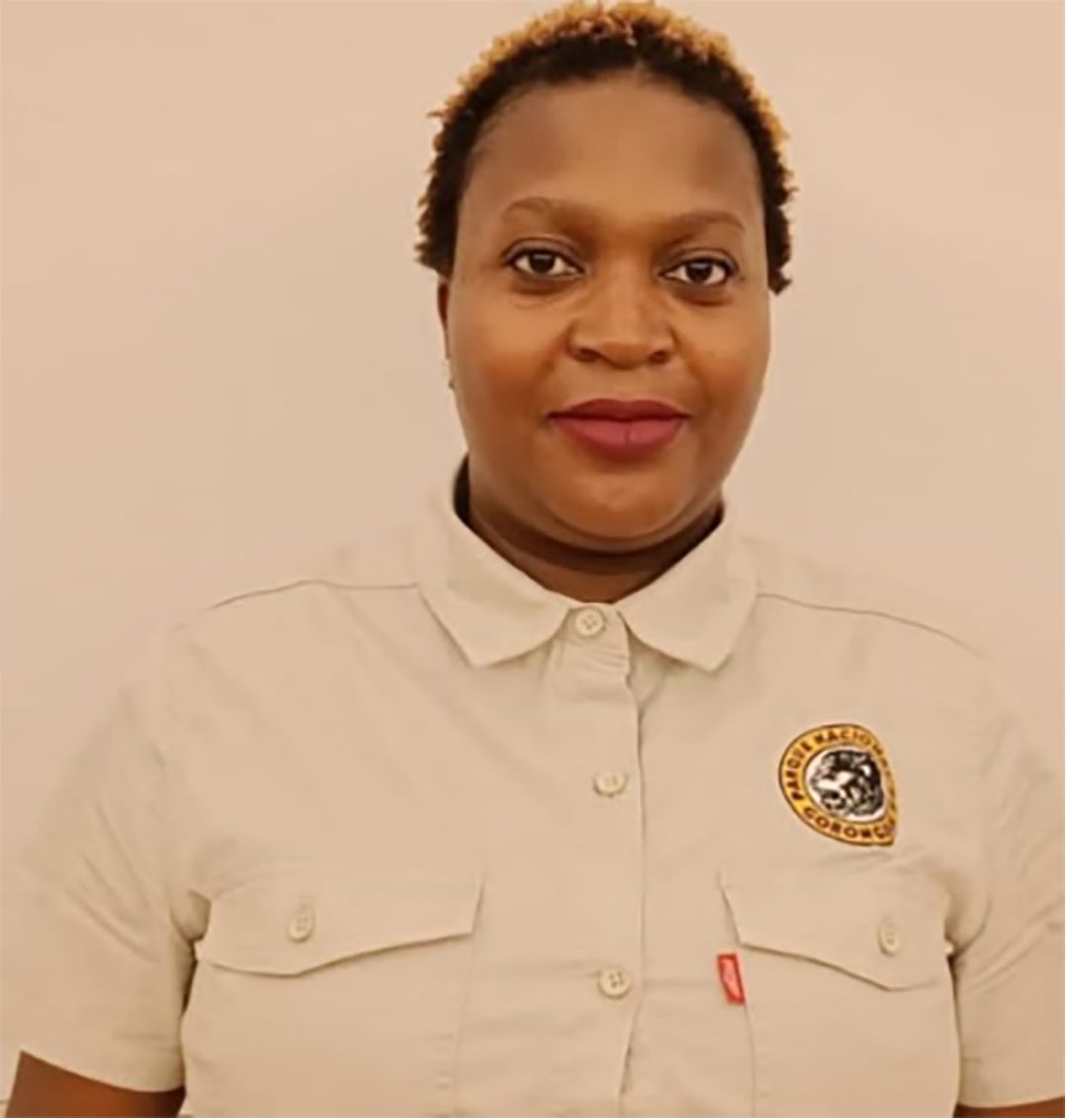 Hercília has a bachelor's degree on Forestry Engineering and more than 15 years of work experience supporting Community Based Natural Resources Management, local communities governance, Environmental Education, development and implementation of the Human-Wildlife Coexistence strategies with the Buffer zone communities of protected areas. Throughout her career, Hercília has closely collaborated with National and International Conservation Non-Government Organizations in central Mozambique, engaging communities in efforts to contribute to biodiversity conservation and human development. Passionate about fostering sustainable coexistence between communities and protected areas, she leads initiatives to empower women in decision-making processes. Additionally, Hercília actively works with communities to implement innovative strategies that address human-wildlife coexistence challenges. Her expertise and dedication significantly contribute to conservation and human development efforts in the Gorongosa landscape.
Hercília has excellent interpersonal and results focused skills which she has acquired over the years of working with different stakeholders. Having a degree in Forestry Engineering, she soon realized an interest in working with communities for sustainable management of natural resources with particular focus on ensuring that they get tangible benefit from this management.
Hercília is currently working as Community Relations Senior Manager at the Gorongosa Restoration Project (GRP) a public-private partnership with a crucial role in developing partnerships between Gorongosa National Park and Buffer Zone communities, ensuring that Conservation and Development efforts are implemented smoothly and supporting communities in the establishment of Community Conservancy Areas. This contributes to the GRP's vision  in which conservation and human development efforts are implemented in collaboration with local communities, technical and governance capacity is strengthened, local structures are effective, and the establishment of Community Conservancy Areas is facilitated in the GNP park Buffer Zone. Concurrently, Hercilia has taken leadership in involvement of communities, government and private sector in the identification, development and operationalization of Community Conservancy Areas. Work with Primary School Children and teachers providing training and action sessions on Biodiversity Conservation and environmental education as part of creating future conservation leaders and adults that value the environment is another area of Hercilia's experience and expertise. She also works with communities on human wildlife coexistence related challenges and has participated in implementation of innovative strategies such as beehives fences, zinc sheets, elephant proof silos, and complementary environmental education.
Hercília is leading the Gorongosa Restoration Project efforts to support the participatory land use planning, the restoration and reforestation process, training communities to better participate in the establishment and management of tree nurseries, the planting of more than 1 million trees and the assisted regeneration to restore the land cover and ensure the provision of goods and services to the communities.