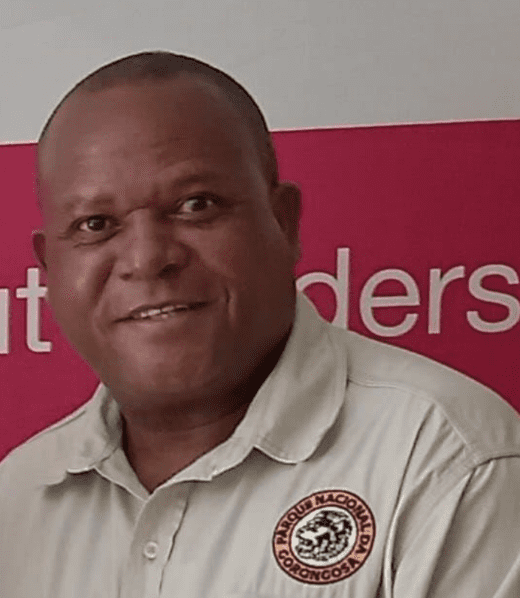 Joaquim has been working as a Senior Health Manager with Gorongosa National Park since 2021 to date. By the age of 22, he was ranked Sergeant Commando by Nyanga All Arms Battle School, and followed this with a certification in social work by the University of Zimbabwe.
He worked as an English teacher for more than a decade in rural-urban public and private institutions in Mozambiqu, and has worked in multicultural development programs for close to two decades by now, in program lead posts with diverse international and global organizations, such as VSO, PEACE CORPS, CUSO, UNODC, Plan International, ADPP and now with GRP.
He is a certified English teacher – University of London- Institute of Education and Pedagogic University inMaputo; MPH by Eduardo Mondlane University, and current DBA student at UNICAF University.
An experienced researcher, partnership builder, with specialities in program development and management of education, health and livelihoods interventions. He has excellent liaising skills with Governments, Parliamentarians, Civil Society Groups and Businesses to advance innovative solutions to development agendas, for responses to natural, displacement and health crises. Enthusiastic with One Health initiatives in protection to the health of people, animals and environment, a very unique opportunity that one can have at GNP.