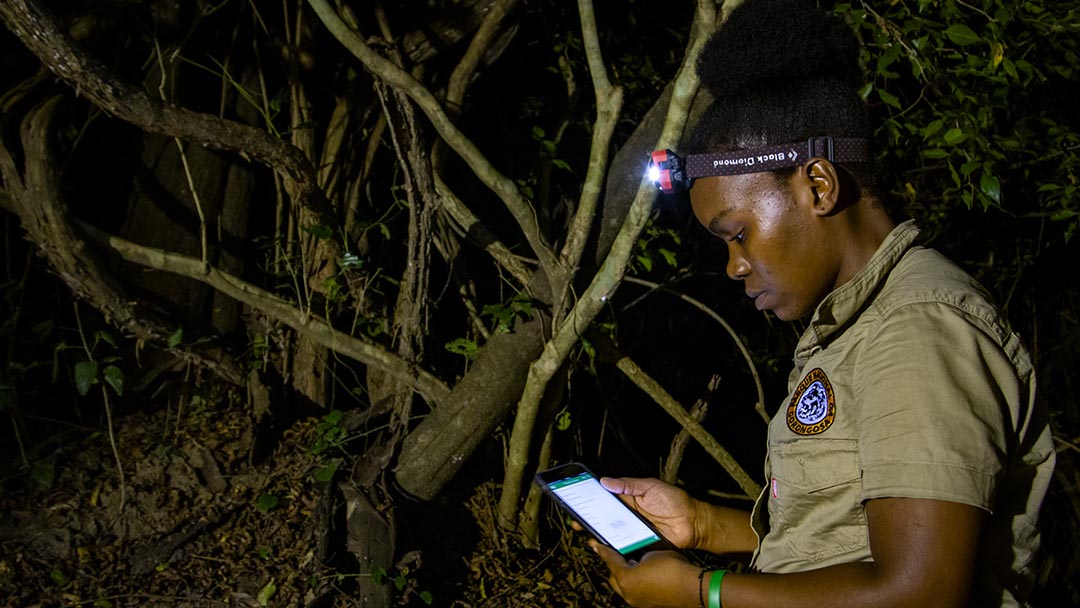 My name is Margarida Pedro Victor. I was born and raised in a humble family in a small neighborhood in Nampula City, Mozambique.
I have been working with GIS since 2016 when I was a 3rd year student at Lúrio University.  Since then, I have continued learning more and more about GIS.  
Gorongosa National Park is the flagship national park in my country.  It is a protected area that serves conservation and human development with the support of science.  The science that informs the management of our protected area relies heavily on GIS. 
I work in Gorongosa National Park in the Department of Scientific Services as a Geographic Information System Technician and Database Processor.  I have worked here since November 2018. 
Working in the Park reinforces my interest in the applications of GIS and remote sensing for conservation. 
My main roles are to create GIS maps for the Park, organize spatial data using imaginary base maps, collect data in the field, and analyse and update GIS databases and coverage.  I also help train technicians other departments to use GPS to collect georeferenced data.
My position in the Department of Scientific Services helps me understand the importance of protected areas in my country.  
In November 2019, I adapted the smartphone app, Survey 123 for ArcGIS, for data collection in the Park.  The app allows us to collect data without internet, and the data are uploaded directly to ArcGIS online.  My work with this tool allows us to efficiently collect georeferenced biodiversity data. 
I will continue using GIS in the future to help inform the adaptive management of Gorongosa.