For Reservations Contact  +258 87 849 70 94   or email safari@gorongosa.net  – Additional information here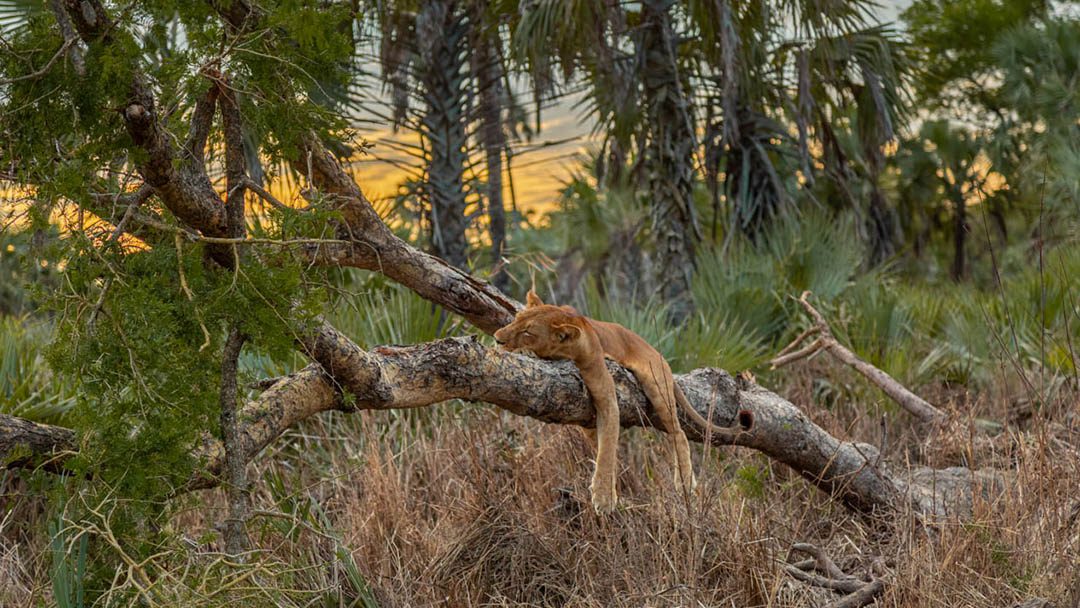 Muzimu is Turismo da Gorongosa's first lodge. This beautiful and exclusive canvas lodge is located on the banks of the Mussicadzi River in the beautiful Gorongosa National Park a 4,000 square kilometers area of untouched wilderness, situated at the very end of the Africa's Great Rift Valley, offering an incredible variety of ecosystems and landscapes to experience.
In addition to a perfect location, Muzimu offers an intimate experience. The Lodge's six well appointed canvas challets, each with own deck and en-suite bathroom, offer a complete first-class safari experience, with a professional team to guide guests throughout their adventure in Gorongosa National Park.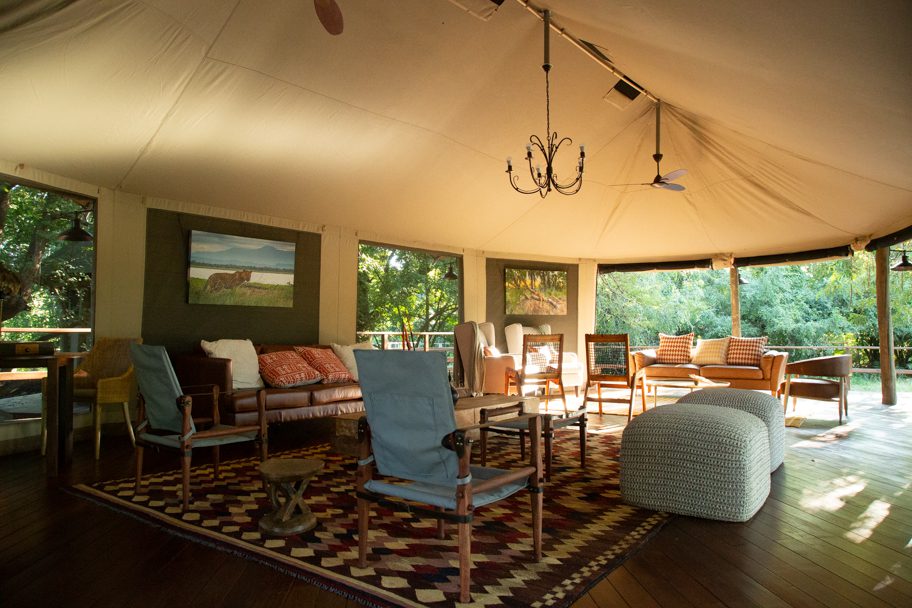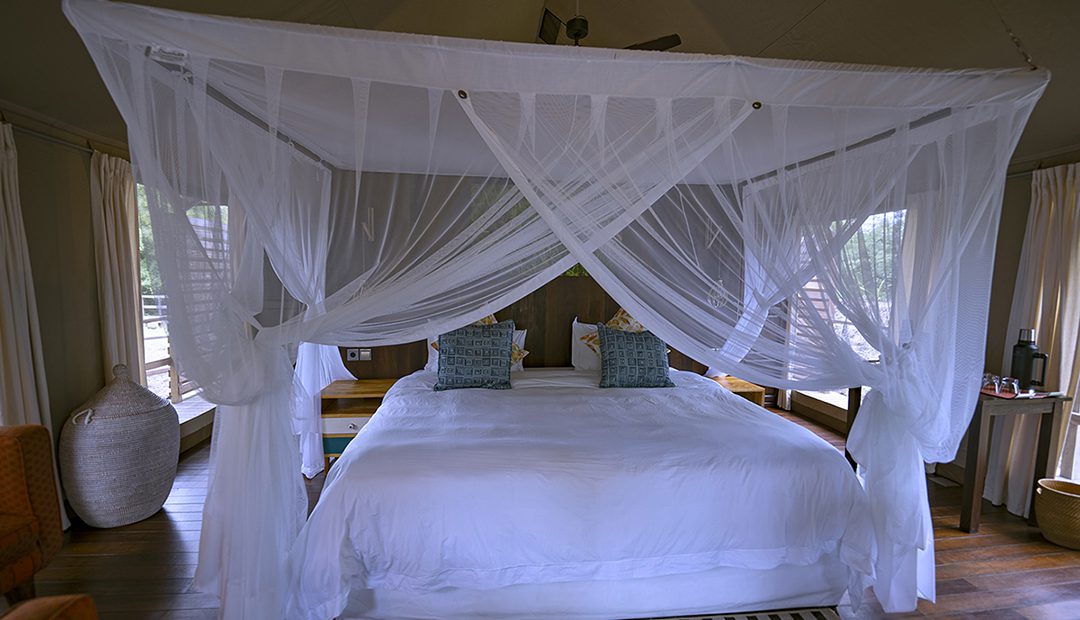 ACCOMMODATION
• There are 6 Spacious East African style canvas chalets, each with in-suite bathroom and a spacious deck, strategically positioned to offer guests comfortable seclusion and privacy.
• All chalets offer an option of king size extra length or twin beds. All chalets have mosquito screens, tea-/coffee-making facilities, ceiling fan, safe,  and international outlets.
FACILITIES & SERVICES
• Dining area with panoramic deck
• Bar Service / Lounge • Pool
• Wifi / Cellphone reception on local networks
• Park Activities and Safaris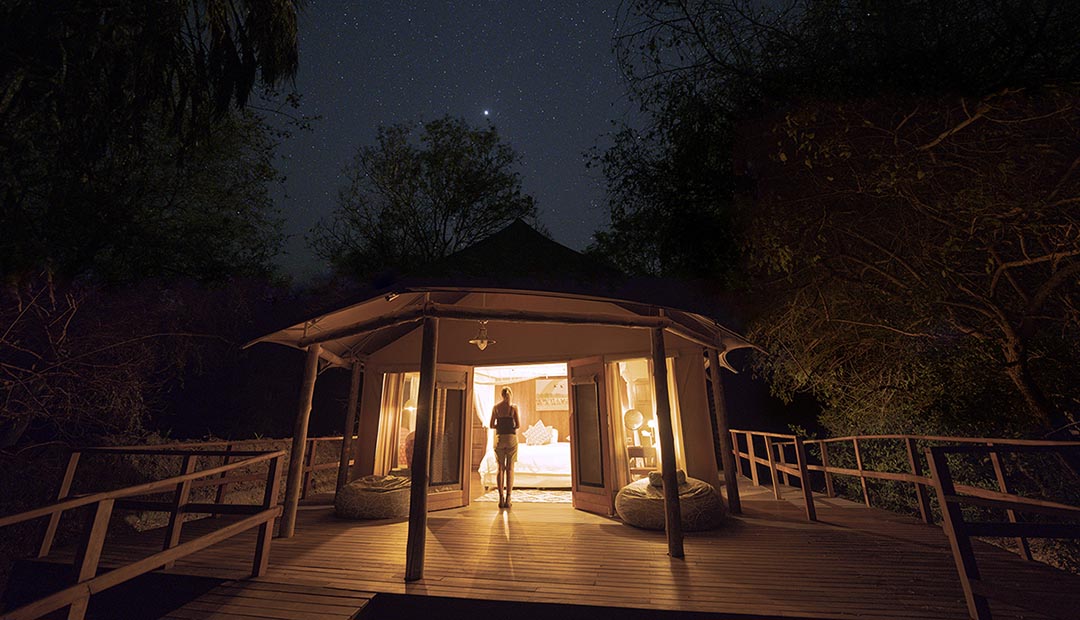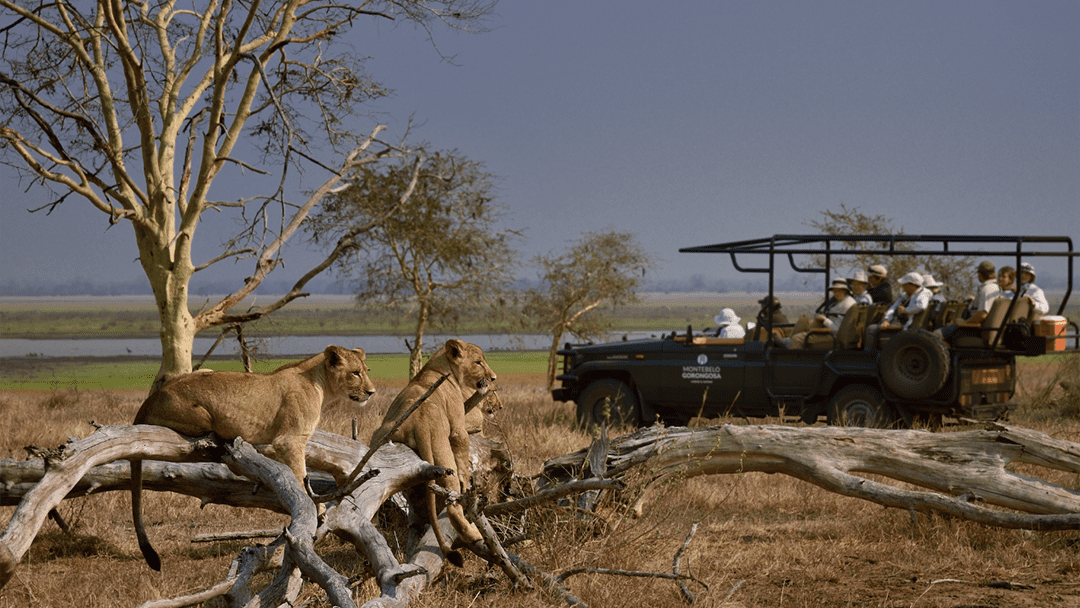 ACTIVITIES
Through it's unique approach to conservation, it's mission, values and setting, Gorongosa presents visitors with a unique experience. Considered a true paradise for ornithologists, other sightings in Gorongosa and around Muzimu include; lion, painted-wolf, elephant, buffalo, blue-wildebeest, sable antelope, nyala and kudu.
CHILD POLICY
Muzimu is not suitable for children under twelve (-12 y). Children from twelve (+12) will be charged adult rate. Children between twelve and sixteen (12 -16) years of age are required to share a room with an adult family member. Children from sixteen (16) may be accommodated in their own room (sharing or single).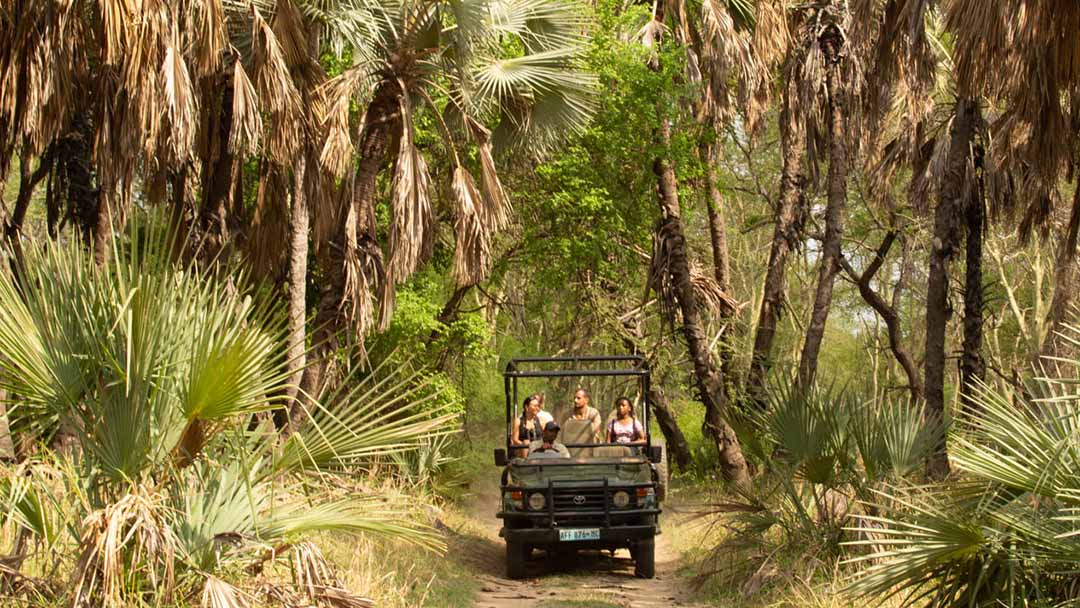 Our qualified safari guides will take you on an open game drive to explore a variety of habitats, wildlife, and birdlife. You'll have the opportunity to view spectacular floodplains, explore mystical fever tree and palm forests, and discover resident wildlife, including antelope, primates, and birdlife. With luck, you may even encounter lions, elephants, buffalos, hippos, and crocodiles!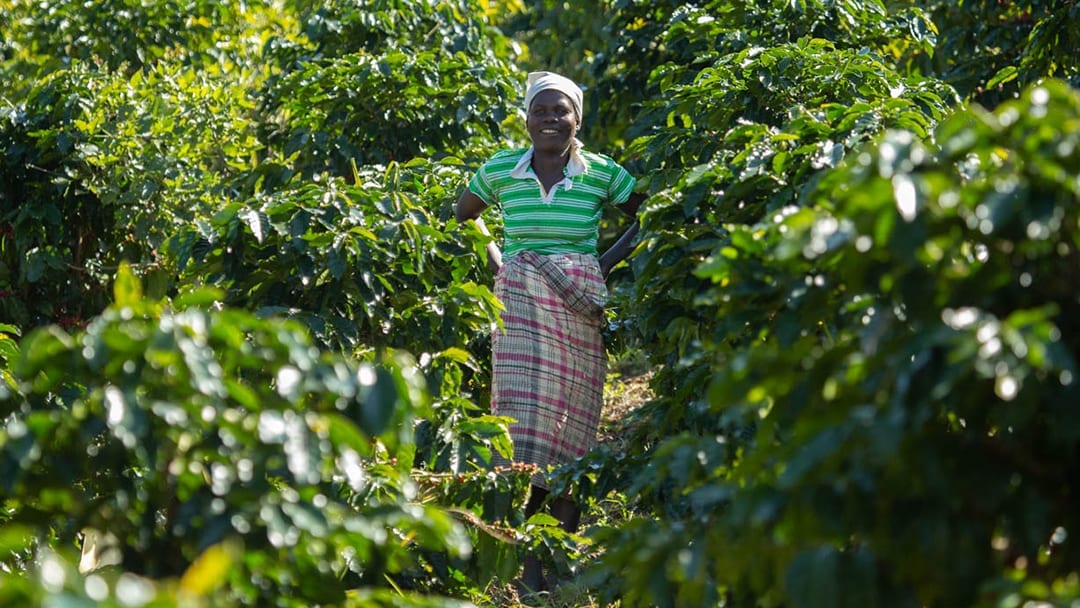 Biking / Visit Communities
Learn all about Mozambican culture — by bike!
Many of the staff here are local community members — join them on a cycling trip through the communities that surround the Park. Along the way, you'll learn about Mozambican hospitality and culture, as well as how Park projects are supporting sustainable livelihoods. Included in the price is a community levy, so your trip directly impacts the communities you visit!
Any Questions? We're here to help!
Hi, I'm Vasco,
With more than 17 years of experience living and working in Gorongosa, not many people know the park better than I do. I can answer all your questions and help you plan the perfect trip! I can also help you with other destinations in Mozambique. I speak English, Portuguese, Spanish, Italian, French and a little bit of Thai.
contact@gorongosa.net
The Gorongosa Project - Generating prosperity and protecting biodiversity across 3 million hectares of Africa's Great Rift Valley