Raúl Da Silva Armando Chomela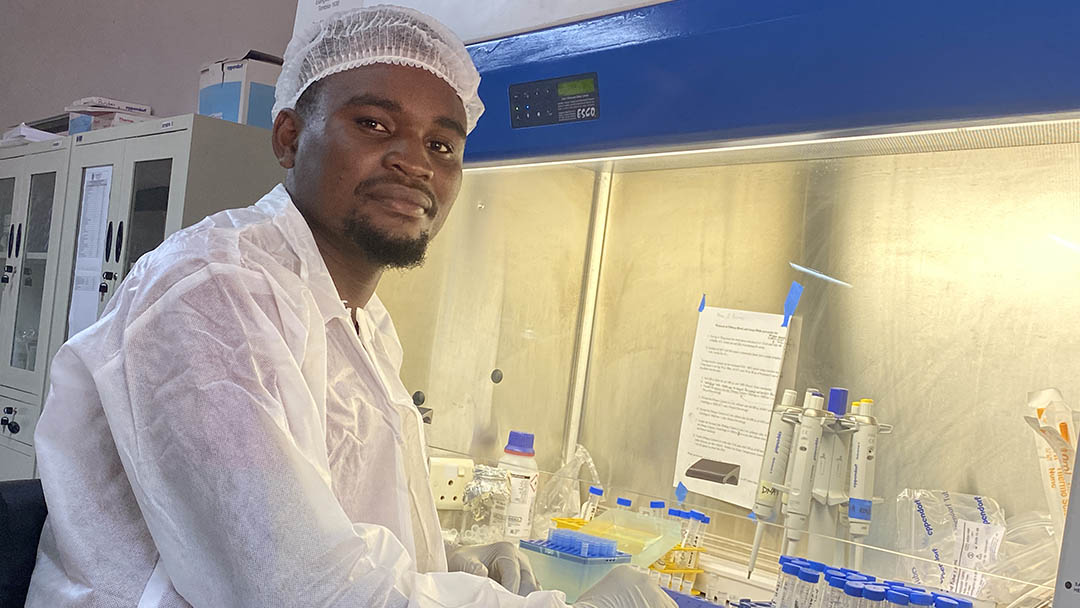 My name is Raúl da Silva Armando Chomela, I am from the city of Beira, province of Sofala, Mozambique.
I have been a true lover of biodiversity and conservation since I was a child, with a special fondness for birds, which is why I took a degree in biological sciences at the Faculty of Natural Sciences at Universidade Lúrio in Pemba, Cabo Delgado.
After finishing my studies I had the opportunity to participate in a training in molecular biology at the Faculty of Biology of the Adam Mickiewicz University in Poznan, Poland, which encouraged my passion for biotechnology and greatly complemented my skills as a biologist. I decided that one day I would use my skills in molecular techniques working for the conservation of biodiversity in my country.
When I returned to Mozambique, I started working as a teacher at the Institute of Management and Technologies (IGT) in the areas of applied ecology and environmental sciences, where I was able to share my knowledge, something I was provilaged to be able to do.
Soon after, I joined Gorongosa National Park (GNP) in September 2022. First as a Half Earth Project intern at the E.O. Wilson Laboratory,  where I had the opportunity to increase my knowledge of zoology and greatly improve my skills in Molecular Biology, and after that I was hired to manage the Laboratory of Molecular Biology and Genetics, where I carry out my duties with much love and care.
Working at GNP as a molecular laboratory technician has been a huge and fascinating privilege, as every day is an opportunity to learn and make a difference.
Gorongosa National Park is one of the manifestations of paradise, the multiplicity and complexity of its ecosystems and habitats make it a nursery for biodiversity, a place to maintain and conserve. Being part of this team that fights day and night with complete commitment to preserve this natural heritage is the opportunity of a lifetime for me, the satisfaction of being in a place where I can work and enjoy constantly is truly immeasurable, a place where I can call home.
My aspiration is to encourage the achievement of the goals of the DNA Barcoding project, expanding the genomic database, carrying out individual and collective research, publishing articles, developing projects and contributing to the discovery of new species in GNP in order to cooperate with the scientific community.